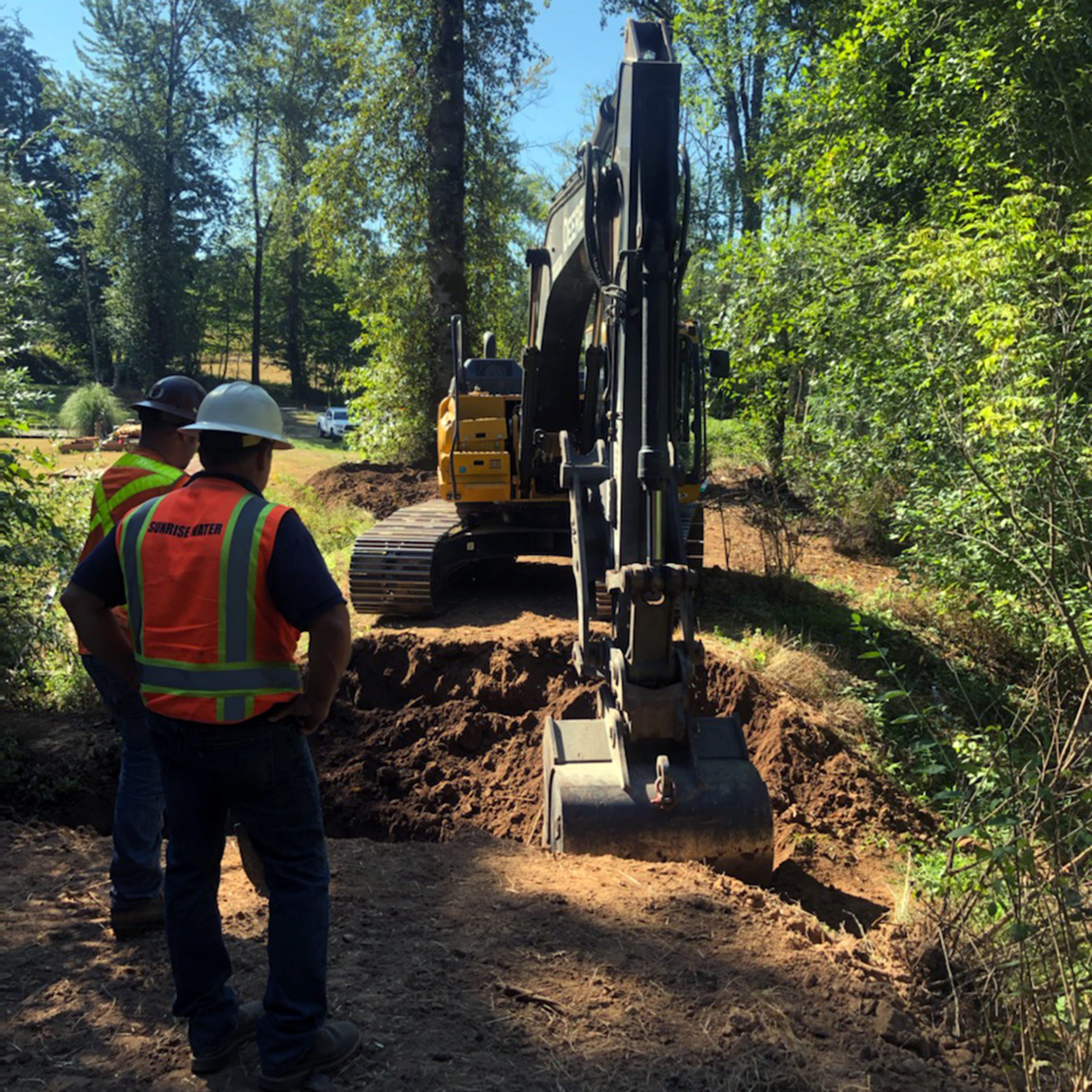 Rock Creek is now more fish-friendly!
Thanks to fish-wise people living in the watershed and heavy lifting from the Sunrise Water Authority, CRBC Riparian Specialist Ari Sindel reports we've successfully removed a culvert that prevented fish passage on Rock Creek.
Rock Creek is an important tributary of the lower Clackamas River and provides habitat for resident and sea-run fish. It's also an urban tributary, with complex patterns of private lands and unnatural barriers that can fragment wetland habitats and floodplains.
This culvert was too small for Rock Creek. It caused erosion, aggravated flooding during high flows, and left fish stranded during low flows.
This section of Rock Creek even stops flowing at this time of year. Resident fish, amphibians, crawdads and other invertebrates find refuge in isolated pools. The culvert bisected one such pool, limiting crucial dry season habitat.
The McMillan Family who lives alongside Rock Creek asked CRBC to remove the culvert and restore natural habitat features.
Once the two families of adjacent landowners agreed to the project, CRBC discovered a water conveyance line over the culvert belonging to Sunrise Water Authority, the local water utility. Sunrise Water Authority graciously continued its support for CRBC projects by carrying out the construction. A grant from the Oregon Watershed Enhancement Board covered the construction costs and a grant from Clackamas Water Environment Services paid for the native habitat restoration.
---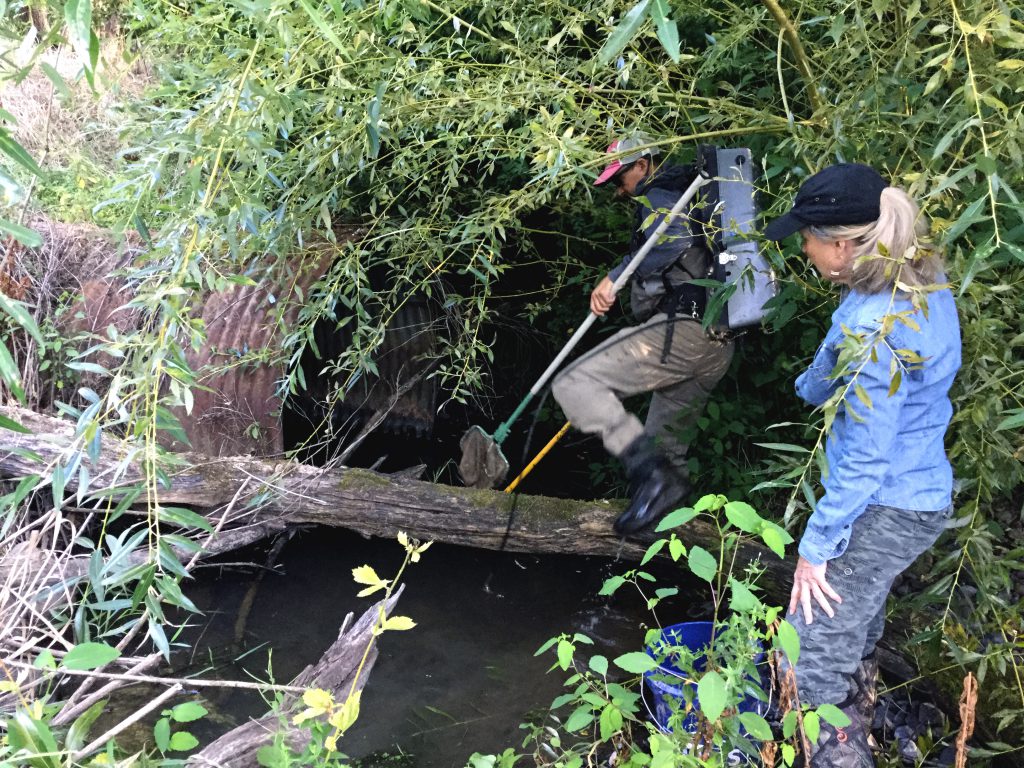 ---
To prepare the site, Ari, CRBC Executive Director Cheryl McGinnis, and ODFW Biologist Dave Stewart captured fish from the pools and carried them safely to another pool downstream.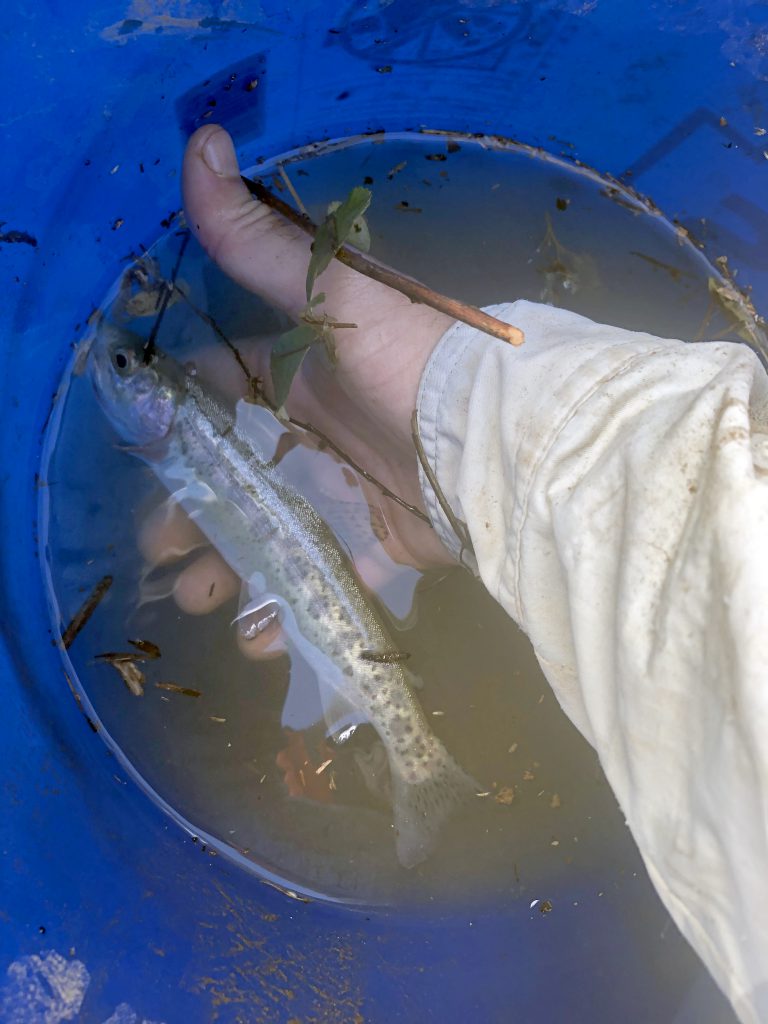 ---
Sunrise Water Authority made quick work of the old culvert and began digging out the streambed to the appropriate size.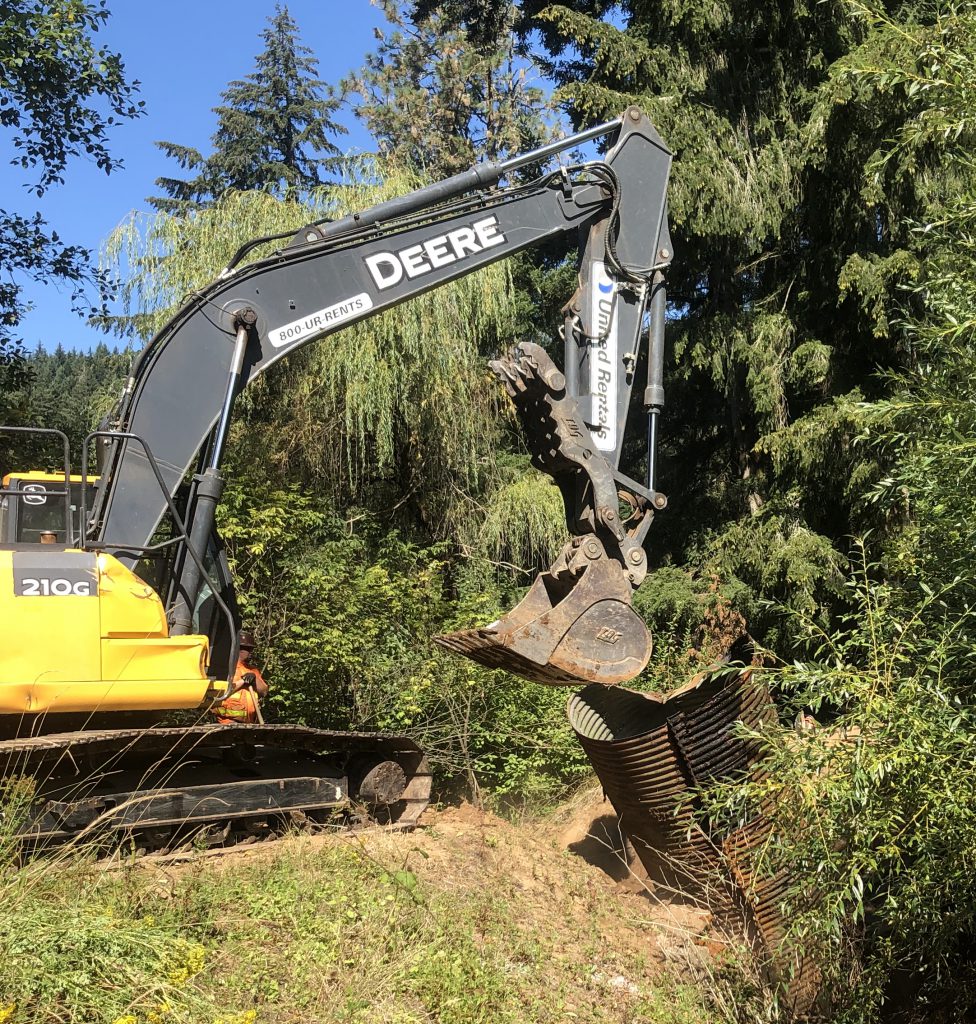 Now CRBC is working on a collaborative effort to plant willows and other riparian species on the bank side to further prevent erosion, build up shade to keep the water cooler, and create habitat for bugs, reptiles, birds, and amphibians.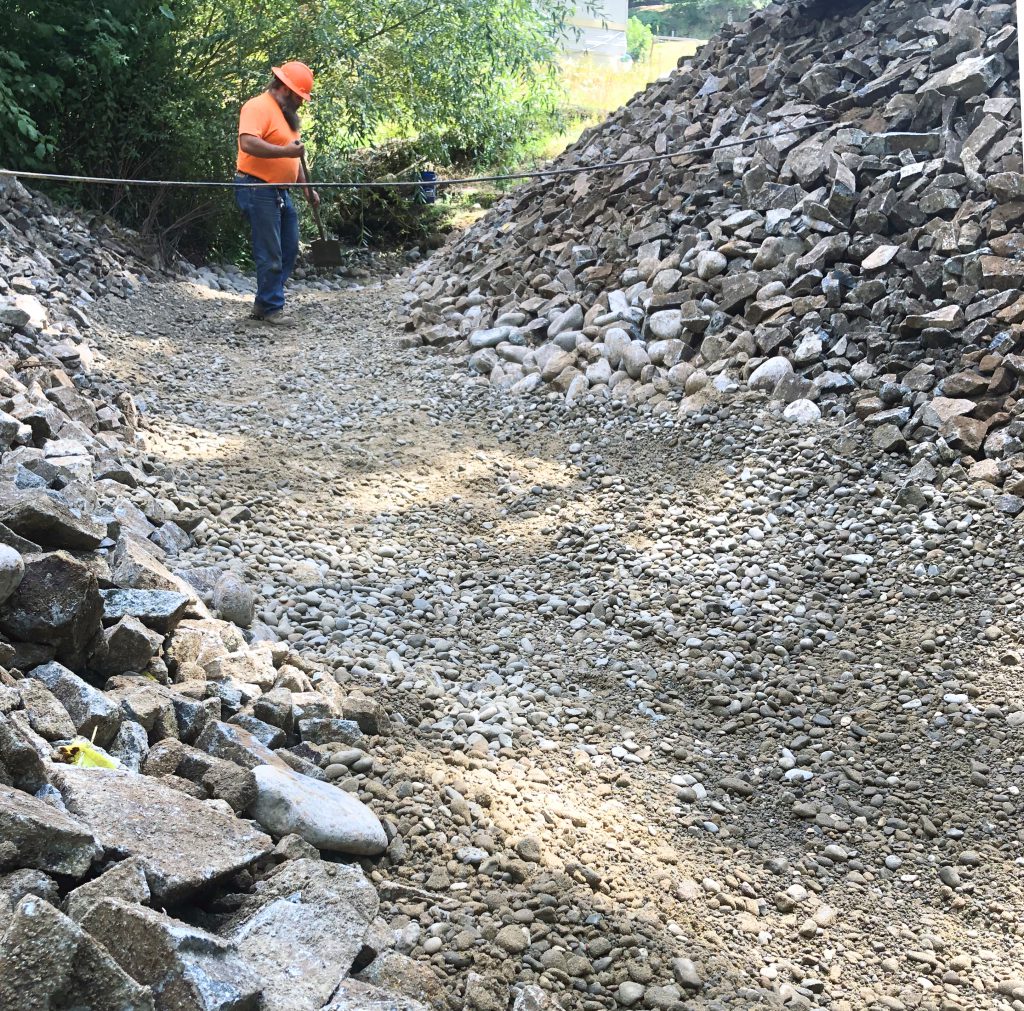 "This project is going to make living in and near the creek better for all of the humans and animals," Sindel said. "I'm excited to see all of the new plantings become glorious shade in future summers."
---
CRBC fosters partnerships for clean water and to improve fish and wildlife habitat, and in many cases it's the people living in the watershed who invite our work to their properties that allows us to fulfill that promise. If you have a creek section where you live, please get in touch to see if we can work together!