Support our watershed council with a charitable donation this year!
Help CRBC in our quest to find a permanent home in our watershed! CRBC is looking for a new home that will bring us closer to the fish, water, and community that we work hard to protect. We need your help to get there!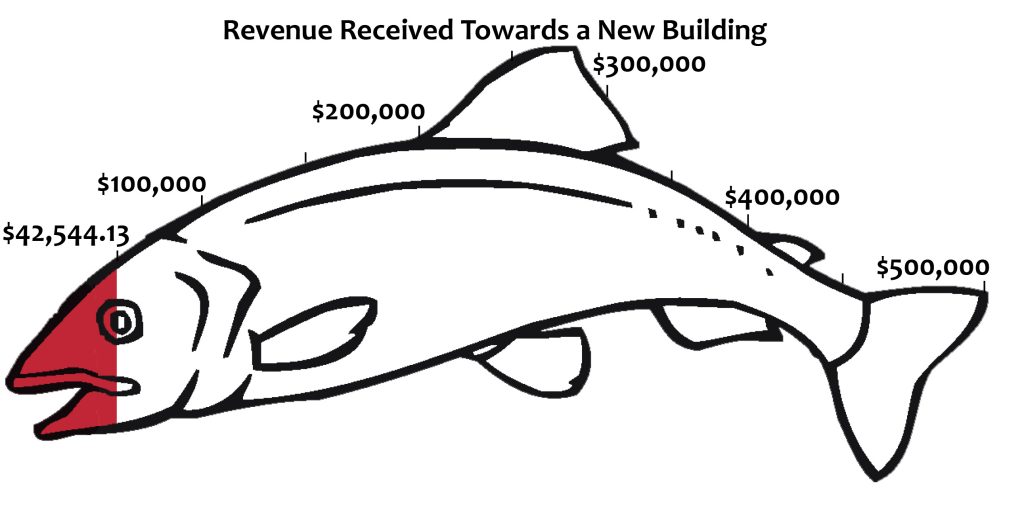 Please donate now and help us help our watershed! Every dime counts in moving that red line up the thermometer!
Our work would not be possible without the support and generosity of our Partners and Donors (view list). Thank you!
How to Make a Donation
Thank you for considering a gift to CRBC! Our 501(c)(3) nonprofit organization benefits greatly from your generosity. Through your donation or sponsorship, you become a partner in helping us fulfill our mission: fostering partnerships for clean water and to improve fish and wildlife habitat and the quality of life for those who live, work, and recreate in the Clackamas River Basin.
Donate via PayPal by clicking here:
Donations sent through the mail are also appreciated. Download donation brochure.
Contact our staff directly for more information about how to make a donation in another way, such as in-kind donations.
All donations are tax-deductible to the fullest extent of the law. Our tax identification number is
91-1838169.
We now have a vehicle donation program! You can donate your vehicle and help CRBC! Turn your unwanted vehicle – running or not – into a tax deductible contribution to Clackamas River Basin Council through our vehicle donation program. There is no cost to you to donate that car, boat, or plane! Visit our Vehicle Donation Page or call 1-877-CARS-R-US for more information. Thank you for your contribution!