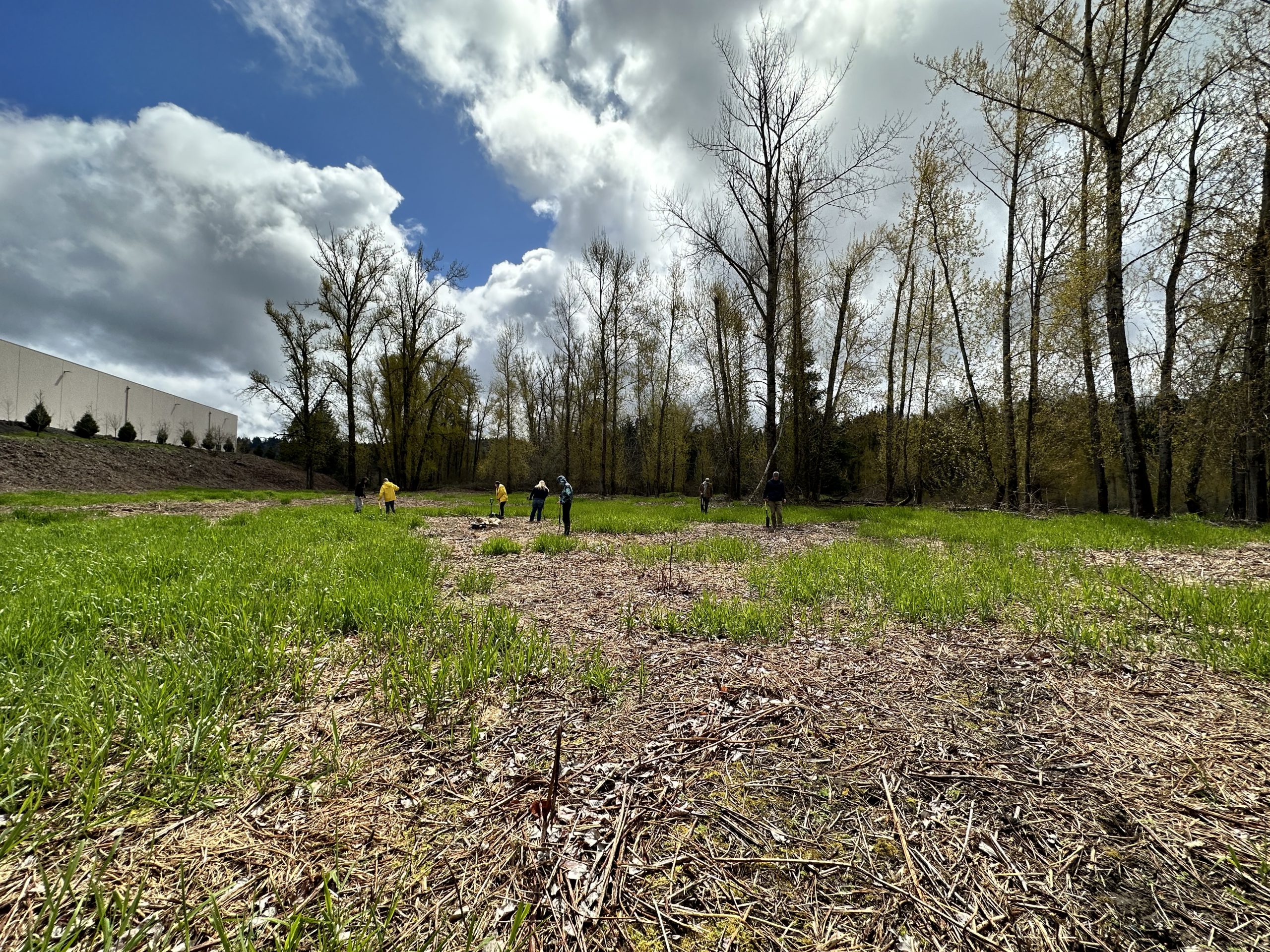 At Carli Creek East, CRBC worked with contractors to remove 4.5 acres of blackberry patches, some of which were over 8 feet tall. The contractors used a skid steer to uproot and kill the blackberry, and then the plants were macerated on site and left in place to compost into a mulch. After the large invasive removal portion of the process, contractors then planted about 6,000 native riparian plants. CRBC communications team then brought two groups of local high school students to plant roughly 2,000 more plants, for a grand total of about 8,000 new riparian plants on this site! In addition to the planting stewardship activity, students were able to learn about native and invasive plants, participate in a bioblitz, as well as observe macroinvertebrate sampling.
---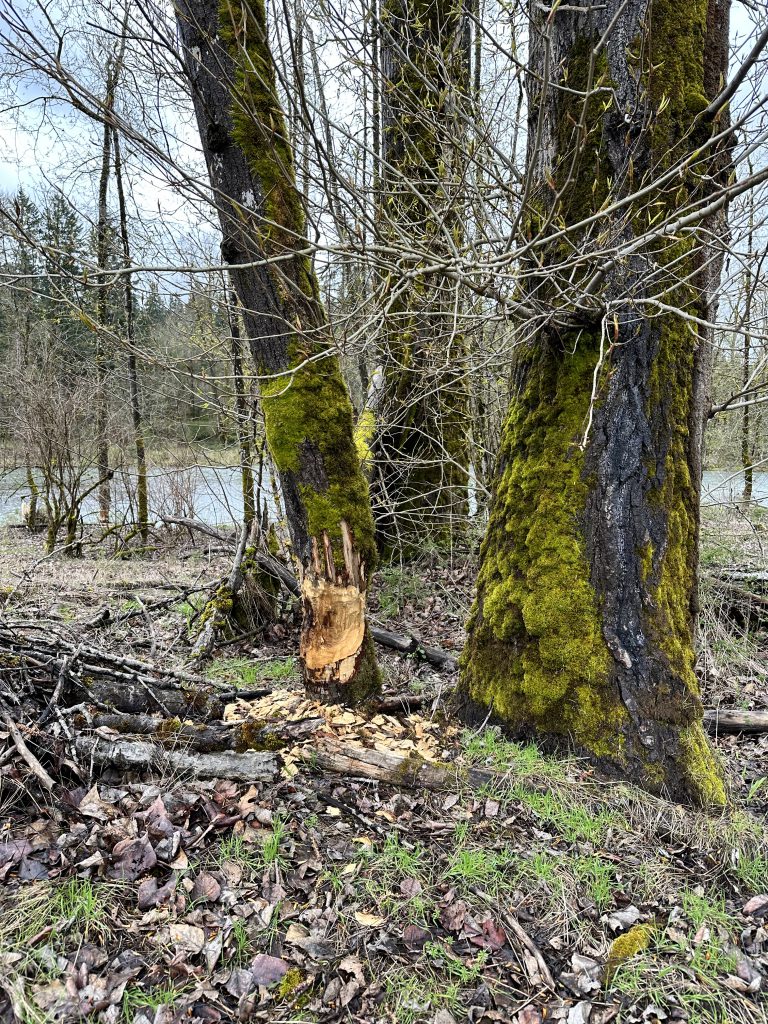 Check out this very recent and ambitious beaver action on the bank of the river at Carli Creek!
There were 4 total student groups brought on site this year, with a total of 52 students being able to learn in the field at Carli Creek. Now, planting is done here and the monitoring and weed treatment phase will begin.
---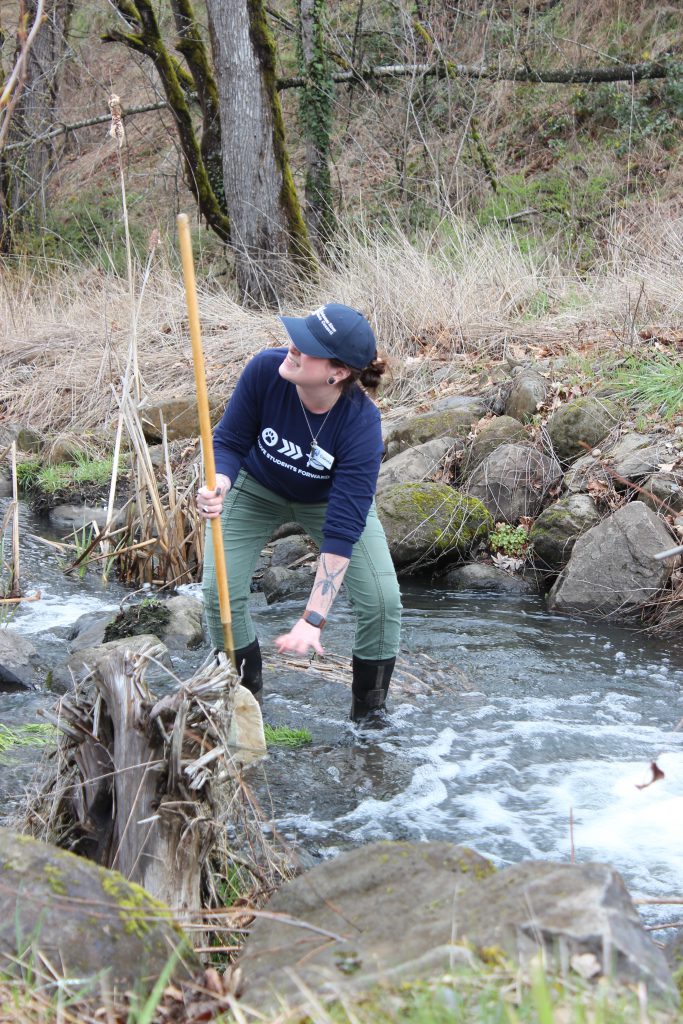 New Communications & Program Coordinator Dakota demonstrates macro-invertebrate sampling techniques to a group of Sandy High School students.
---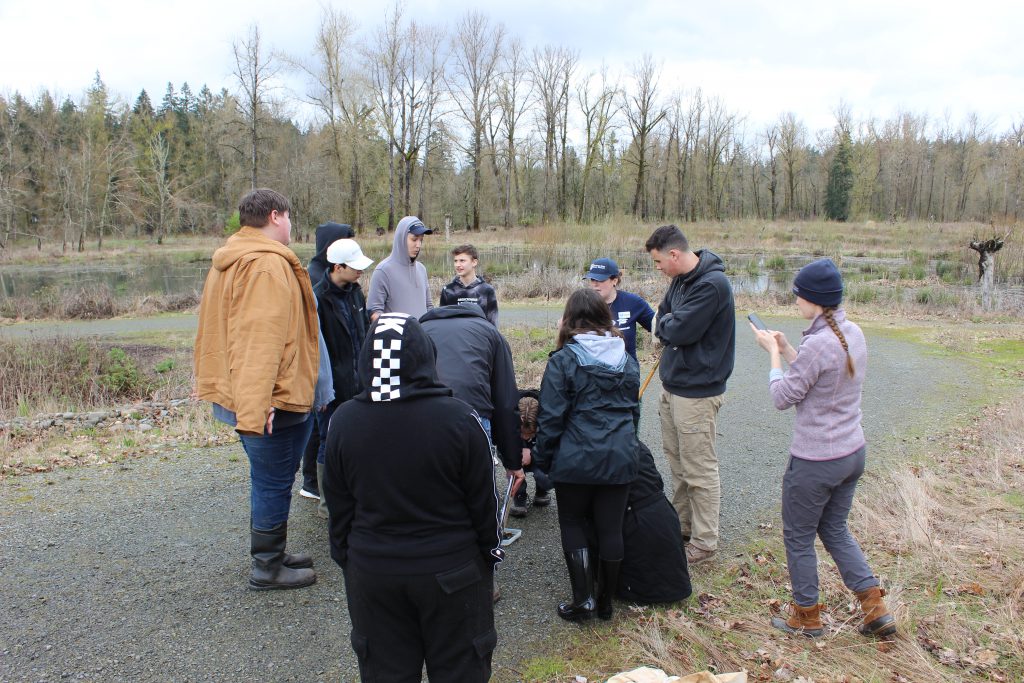 Amy and Dakota explore the macro findings with students (spoiler – it was a lot of isopods…however there were also some Planaria which is fun!).
---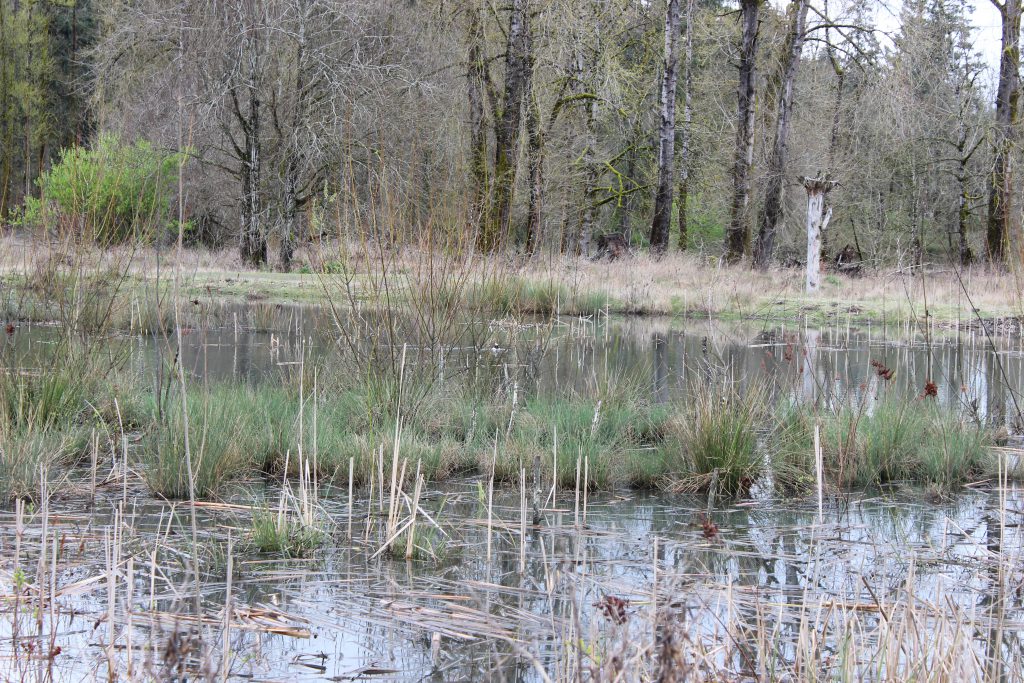 Carli Creek East swollen from a heavy spring rain and functioning to filter out the water from the industrial neighborhood that surrounds it.