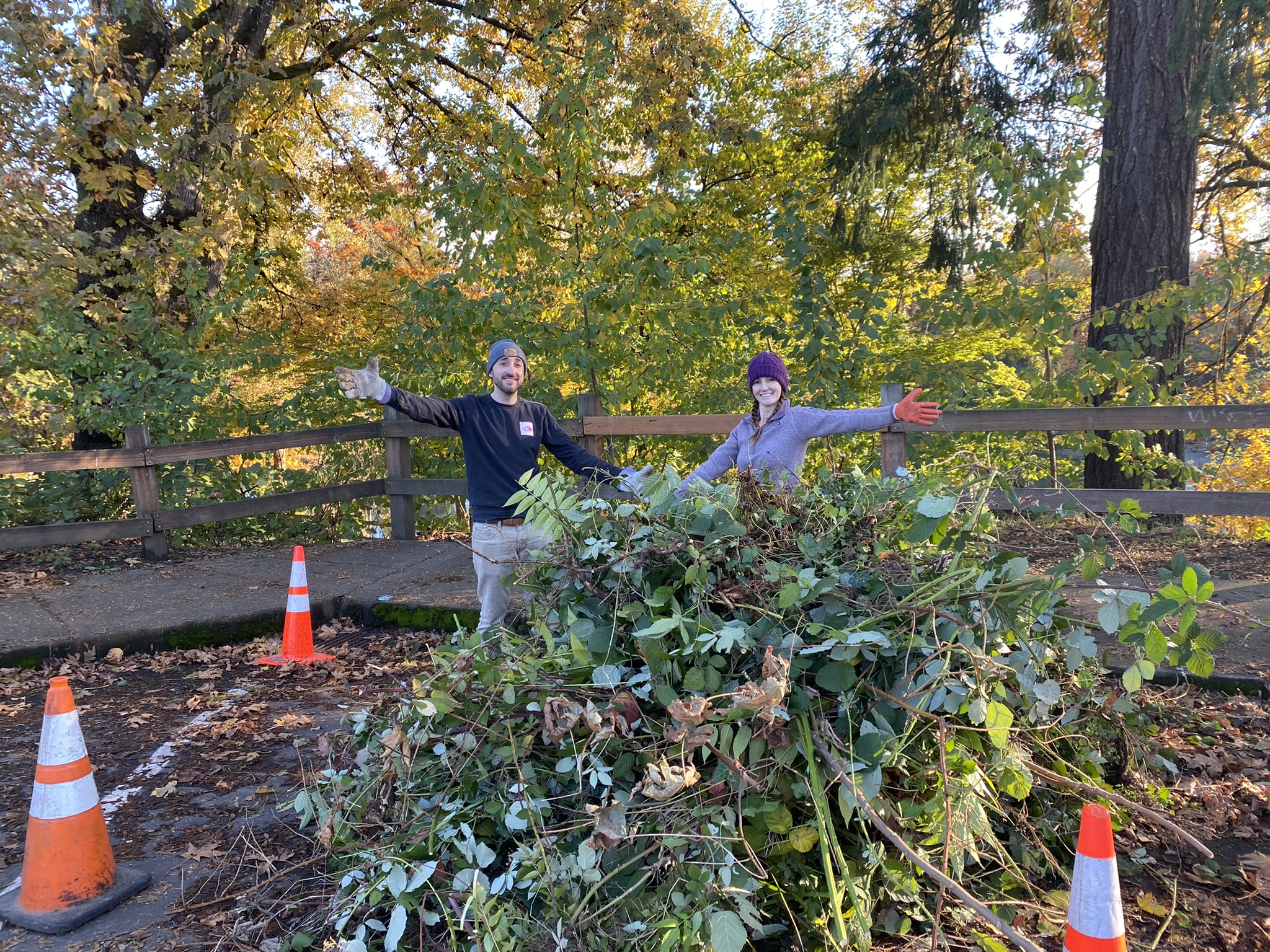 We removed invasive weeds at Cross Park in Gladstone
The Clackamas River Basin Council is currently completing a restoration project at Cross Park in Gladstone along the Clackamas River. This park is a popular space for local residents to walk their dogs, have a picnic, fish, and enjoy the sights of the river. The park is also located just upstream from the drinking water intake, where thousands of Oregonians receive their drinking water.
Cross Park is a well maintained space, with trimmed green grass and open areas to recreate. However, invasive weeds have crept into the park. Now, weeds such as English ivy, English holly, shiny geranium, and herb Robert have invaded the river bank, ascended trees, and choked out native plants and trees.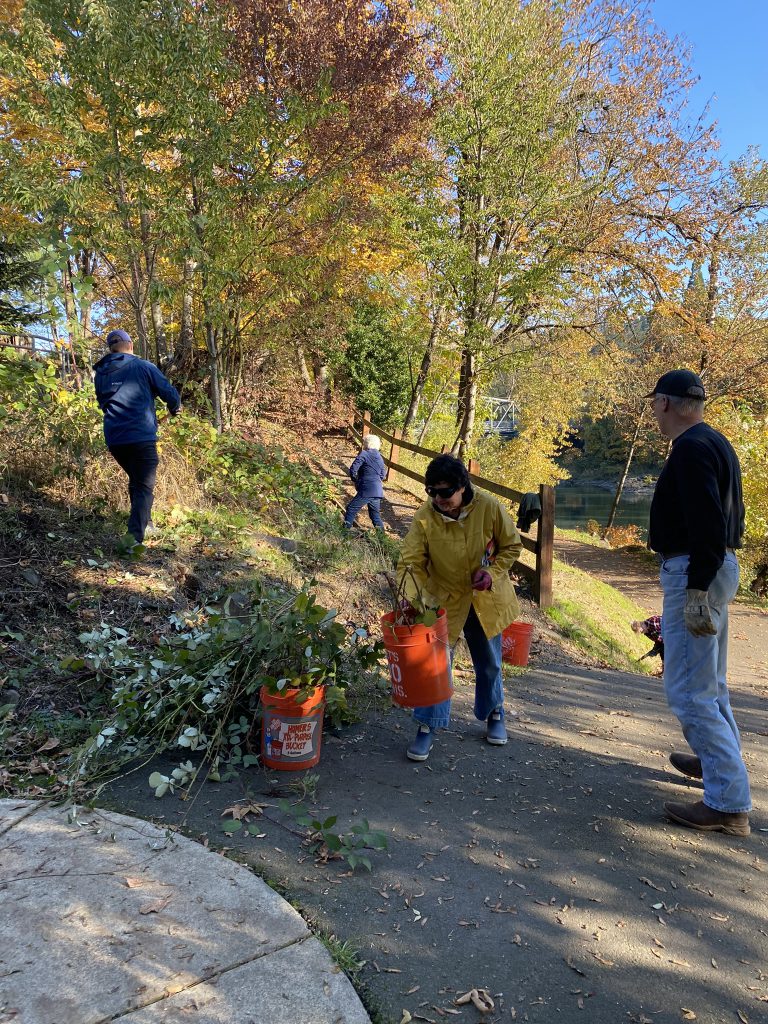 In response, the City of Gladstone and Tigard Water District partnered with the Clackamas River Basin Council and empowered us to take action and remove the weeds and restore the tree canopy at Cross Park.
On Saturday, November 12, the Clackamas River Basin Council worked with 15 volunteers to remove invasive weeds. Removing invasive weeds helps improve water quality and wildlife habitat along the Clackamas River.
Watch our Tweet to see a video of the action:
Interested in helping out?
If you would like to be part of a future cleanup, tree planting, or invasive species removal, please check our calendar to register: https://clackamasriver.org/events/
CRBC thanks Tigard Water District and the City of Gladstone for funding this work party!