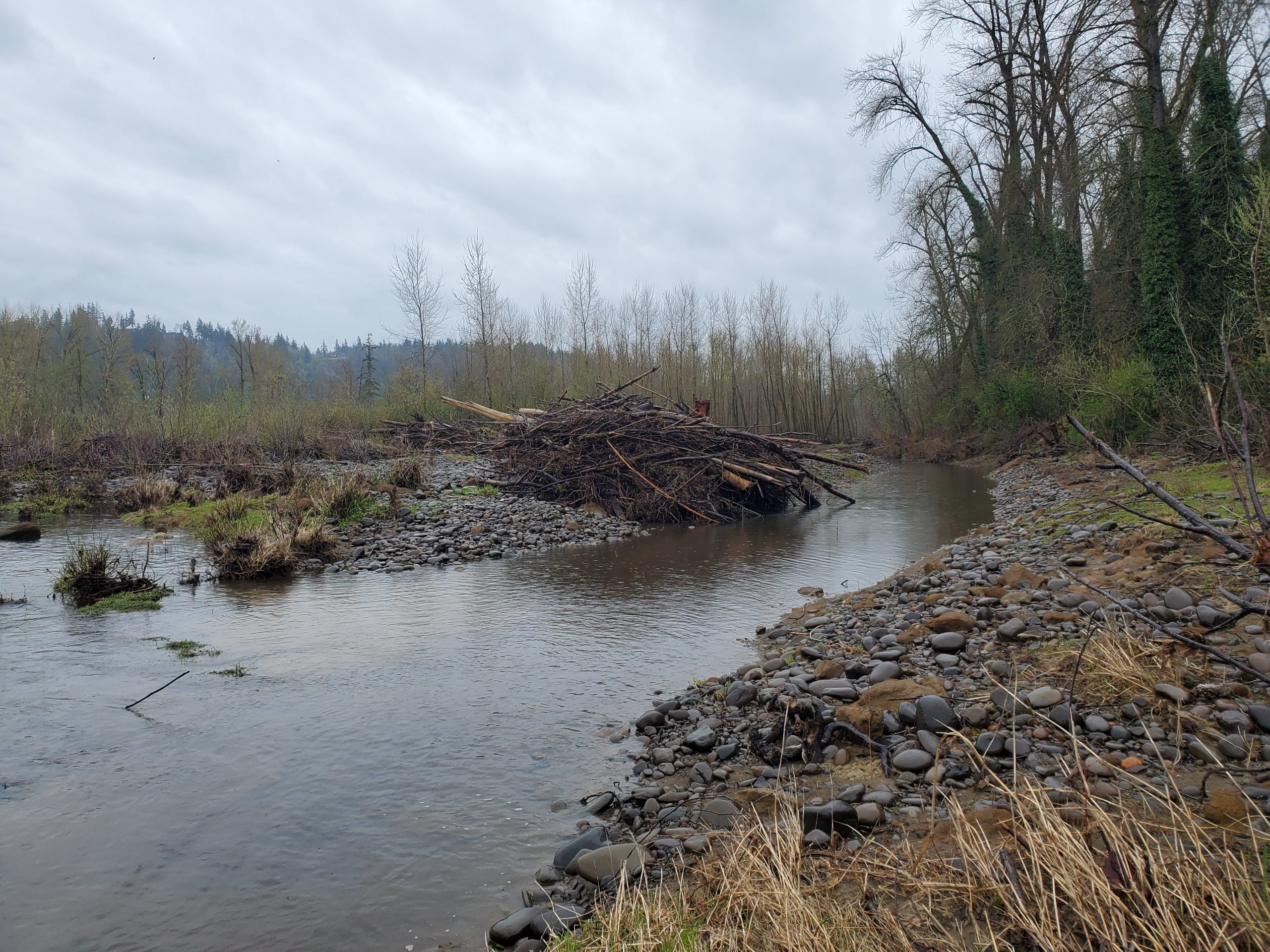 In late February this site was replanted by contractors, and later this coming fall a different contractor will be enlisted to clear English ivy and clematis from trees in the floodplain.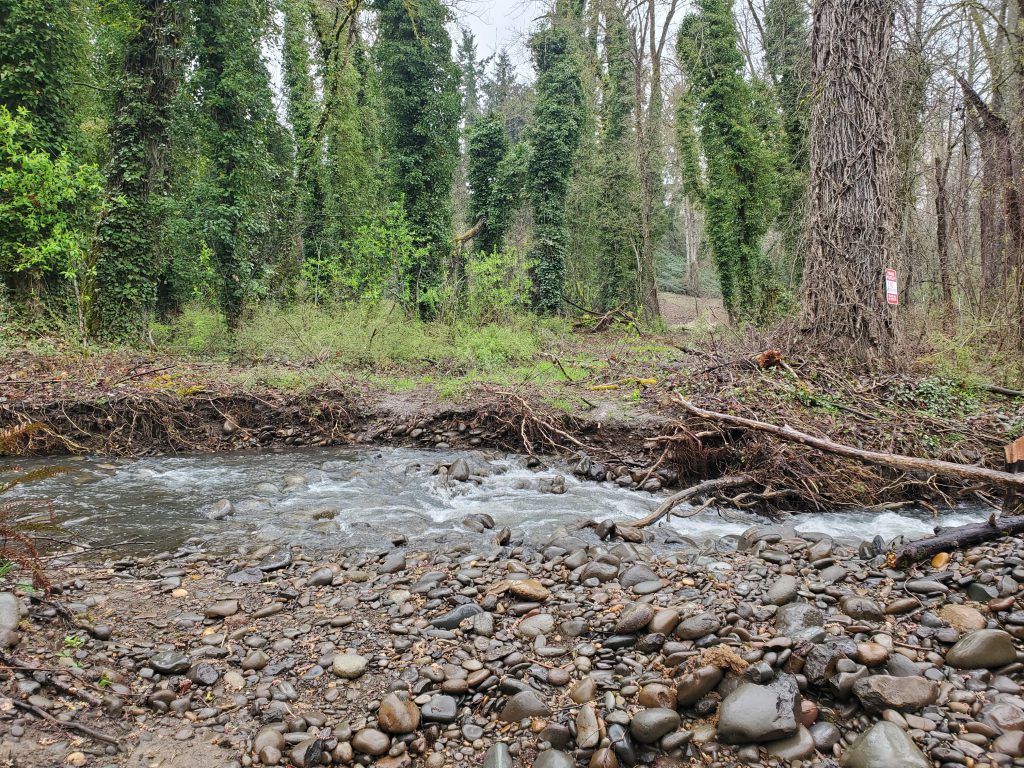 This project would not be possible without our fantastic partnership with the Oregon Water Enhancement Board (OWEB) and community members like you! Want to donate to CRBC's mission and efforts? Donate here!
---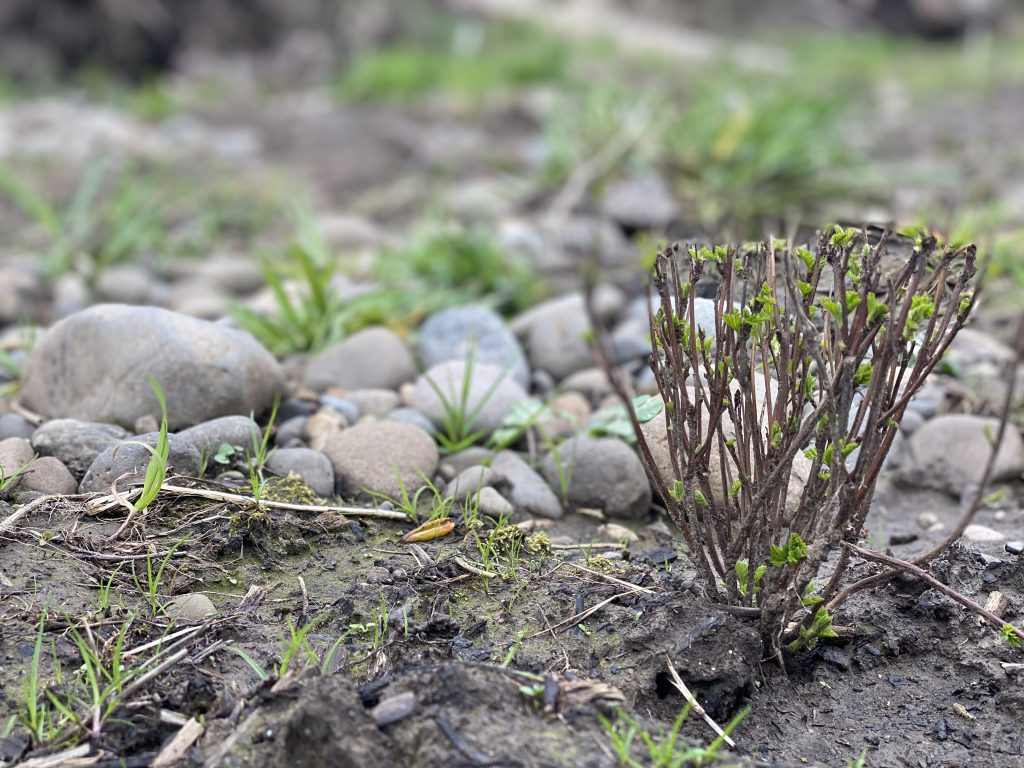 A small planting buds out on the banks of the new side channel.
---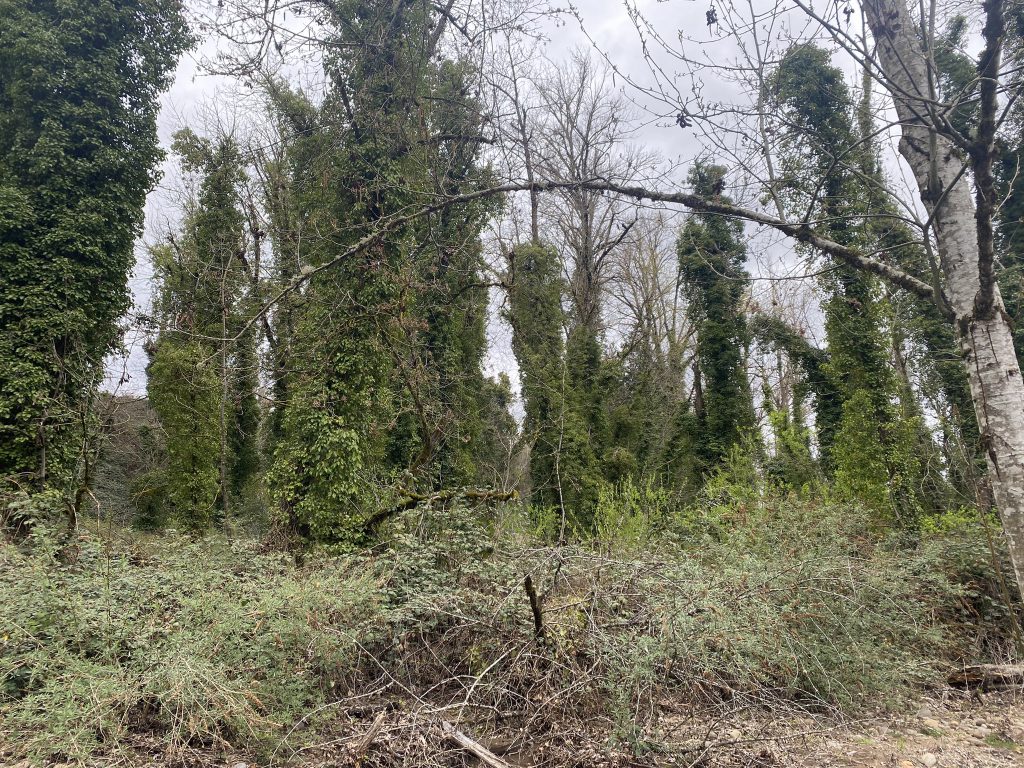 There will be a focus on saving the trees at this site from the invasive English ivy that is choking them out. Blackberry and clematis will also be targeted as invasives.
---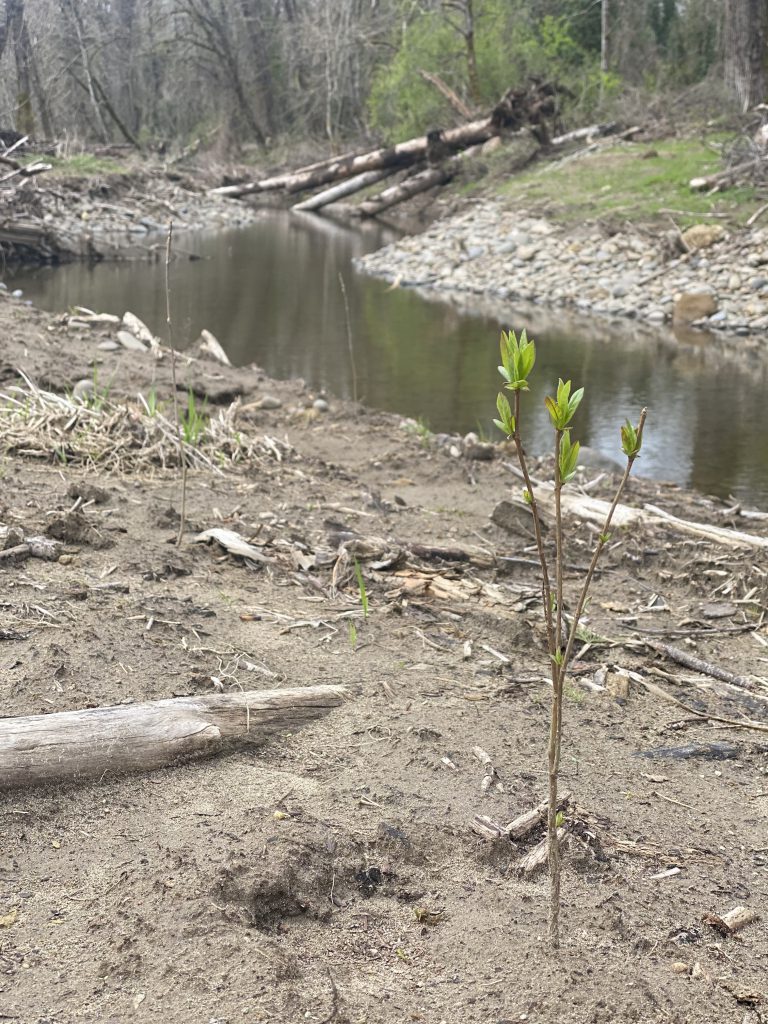 A small willow that was planted this winter has sprouted its first set of spring time leaves on the banks of the newly constructed side channel!
---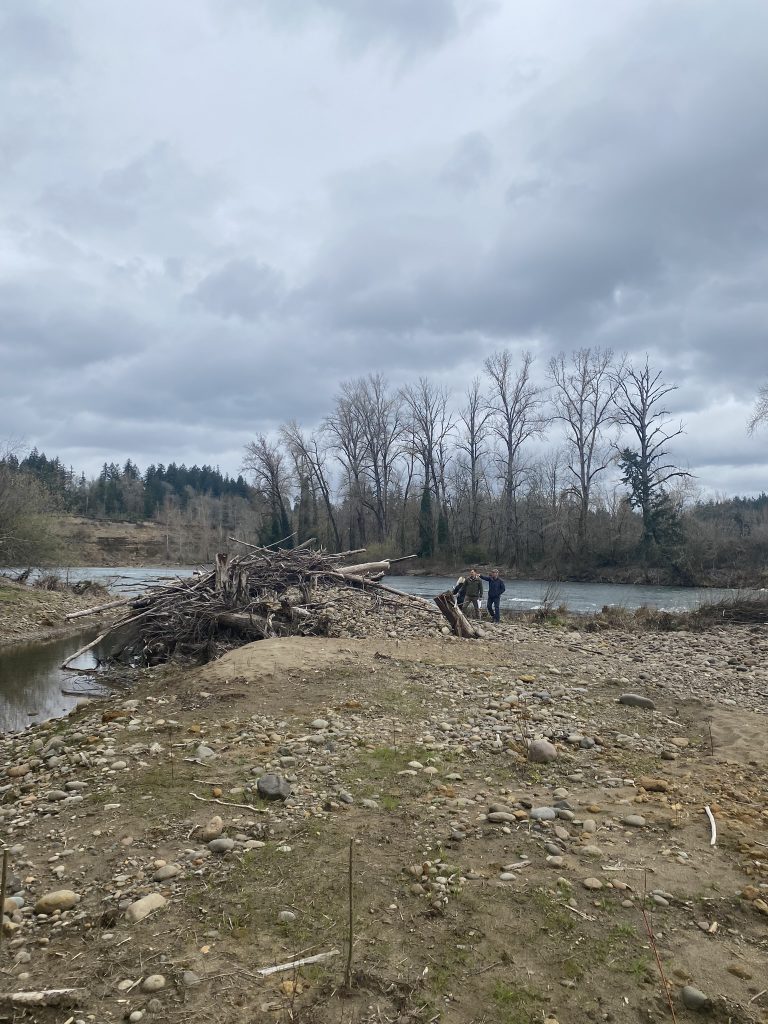 A log jam that was originally constructed by CRBC contractors has started to naturally recruit an accumulate debris and is quite sizeable now.
---