Gardening for Wildlife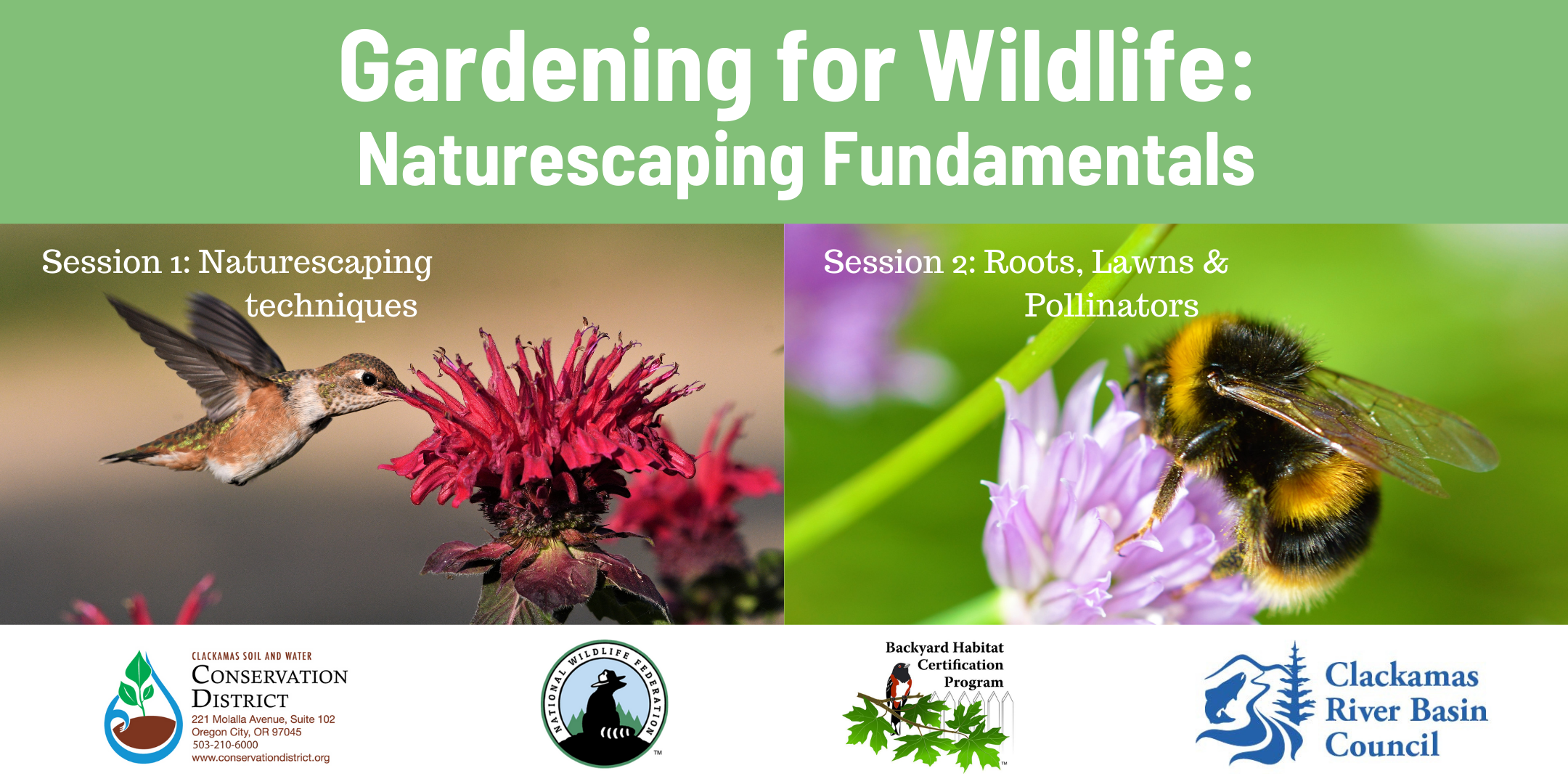 Gardening for Wildlife: Naturescaping Fundamentals
Mark your calendars for our Gardening for Wildlife Workshop!  Sessions will be held on Wednesday, April 27th and Wednesday, May 11th. Participants will learn how to create wildlife-friendly spaces in their own yard or community area by incorporating native plants and wildlife habitat components.
Participants can win prizes! (Mason bee boxes, books, posters, guides, native plants and more).
Both sessions will be held virtually via Zoom. Find the link below.
Wednesday, April 27th – Naturescaping Basics, 6:00 – 8:00 p.m. Get an overview of naturescaping design techniques. View examples of gardens designed with native plants. Learn how to map your own yard.
Wednesday, May 11th – Plan Your Garden with the Experts, 6:00 – 8:00 p.m.  Find out how to manage stormwater, lawns, roots and pollinators. Discover local certification programs. Bonus after class session – get a personalized design consultation on your garden plan.
This workshop series is made possible through a partnership with Clackamas Soil and Water Conservation District, Clackamas River Basin Council, National Wildlife Federation, and Backyard Habitat Certification Program.