Our Board of Directors is comprised of individuals representing 21 different stakeholder groups. You can find out more about each board member by clicking below!
Current Officers
Chair: Ron Blake (Water Providers)
Chair-Elect: Bill Monroe (Recreation Interests)
Secretary: Jackie Tommas (Environmental Interests)
Treasurer: Dave Albrecht (Education/Youth)
Past Chair: Dick Jones (Water Providers)
Members-at-Large: Gail Shaloum (Special Districts), John Borden (Environmental Interests), Nick Loos (Local Hydropower Utility)
Board of Directors by Representative Group
Agriculture
Aaron Caldwell
J. Frank Schmidt & Sons Nursery
Native American Tribes and Interests
Michael Karnosh

Confederated Tribes of the Grand Ronde
Michael.Karnosh@grandronde.org
Kelly Warren
Confederated Tribes of Warm Springs
kelly.warren@ctwsbnr.org
Fish and Wildlife
We have an opening in this stakeholder group! Contact us if you are interested.
Douglas DeHart
Forest Service/BLM Liaisions
Jack Williamson
US Forest Service
jdwilliamson@fs.fed.us, 503-630-8801
Bruce Zoellick
US Forest Service/BLM
bzoellick@blm.gov
Gwen Collier
US Forest Service
gcollier@fs.fed.us
Local Government Agencies
Please contact the Council if you're interested in representing this stakeholder group.
Small Woodlot Owners
William Lenon
Clackamas County Farm Forestry Association
Special Districts

Lowell Hanna
Clackamas County Soil and Water Conservation District
lhanna@qstudio.com
Gail Shaloum
Clackamas County Water Environment Services
GShaloum@co.clackamas.or.us
Water Providers

Ron Blake
503-698-3702
mastergardiner@frontier.com
Local Hydropower Utility

Nick Loos
Tim Shibahara
Commerce
Todd Bartlett
We have an opening in this stakeholder group. Contact us if you'd like to serve.
Environmental Interests
John Borden
jeborden@comcast.net


Jacqueline Tommas
Friends of Central Clear Creek
Citizens-at-Large


Dave Kleinke
dakleinke@comcast.net


Ivars Steinblums
Lowell Hanna
hannastudio@q.com
Education/Youth


Dave Albrecht
Concordia University
503.493.6321
dalbrecht@cu-portland.edu
Property Owners/Mainstem


Bryon Boyce
bryony@birdlink.net


Ris Bradshaw
ccexlawman@aol.com
503-780-2863
Property Owner Tributary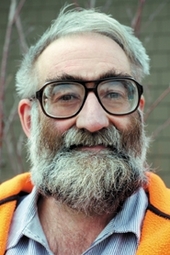 Gary Guttridge
Clear Creek
garyguttridge@yahoo.com
Recreation Interests


Bill Monroe
nwbill@aol.com
503-656-4756
State Natural Resource Agency
Guy Rodrigue
OR State Parks
guy.rodrigue@state.or.us
Urban CPO
We currently have a vacancy in this stakeholder group! Contact the Council if you may be interested in representing.
Rural CPO
Earlean Marsh
Eagle Creek/Barton CPO
earlean@cascadeaccess.com
Commercial Woodproducts
Jim Rice