Living with Wildlife Class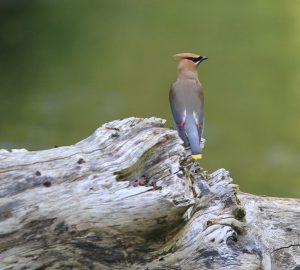 Sign up for our FREE Living With Wildlife Class.
We interact with wildlife more than ever before, but do we really understand their role in the ecosystem? This class will review common wildlife species of the Pacific Northwest and how we can be better neighbors.
You will learn:
Bird and mammal identification — Birds and mammals of Pacific Northwest, including their anatomy, physiology, and habitat preferences.
Local ecology — How to create or enhance habitat to benefit multiple species.
Benefits of wildlife — Why providing wildlife habitat is beneficial for you AND them.
Date: August 10, 2019
Time: 9:00 AM to 12 PM
Location: Chrysalis Farms – 21410 SE Highway 224, Damascus, OR  97089
Register Now!
For more information contact pat@clackamasriver.org.