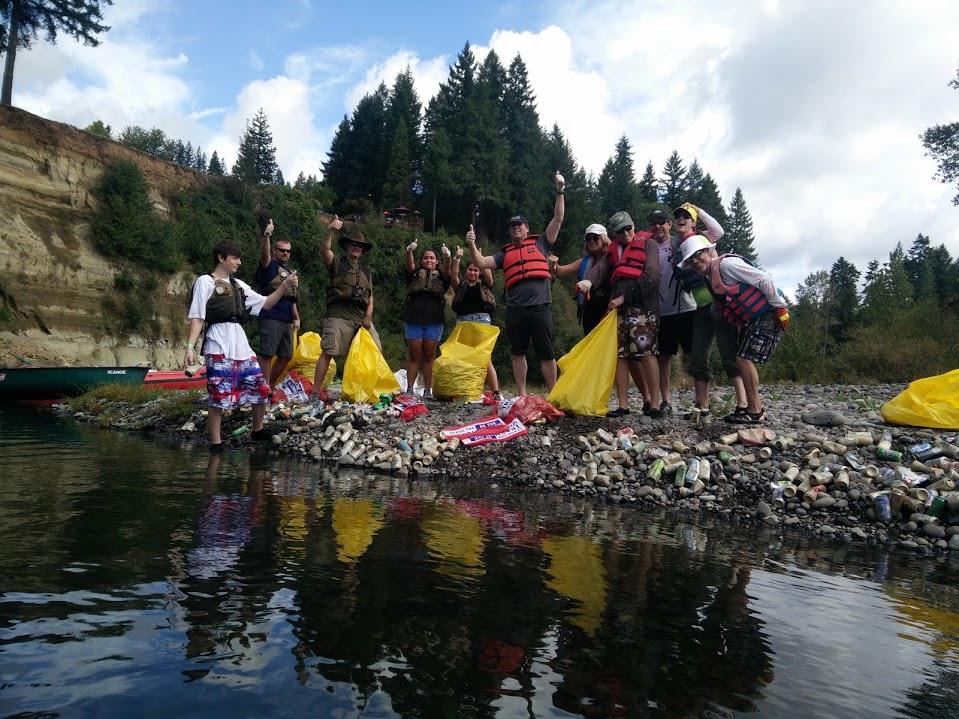 HOW CLEAN CAN A RIVER GET? LET'S FIND OUT.
The Clackamas River Basin Council and We Love Clean Rivers are hosting the Down the River Cleanup on September 11, 2022!
Volunteers are invited to help us scour the river for trash and litter after a busy recreation season. This is wonderful opportunity to enjoy floating down the Clackamas River while also joining your community in keeping our waterways clean and healthy.
This fun event typically brings over 300 volunteers to a section of the Clackamas River between Estacada and Oregon City. For the 22 mile stretch, volunteers work on the water in raft and kayaks, underneath the water in SCUBA gear and along the land neighboring the river to clear the area of litter.
More than a decade ago, an "explosion of trash" on the river was the impetus for the event. Trash on the river threatens not only the river's scenic beauty, but it also harms fish and wildlife and impairs drinking water quality. With the help of volunteers, since 2003 more than 40 tons of trash has been removed from the river!
Register now here!:
We will have representatives to get people checked in at:
Milo McIver State Park
Barton Park
Carver Boat Landing
Riverside Park.
We are arranging for dumpsters and recycling sorters to weigh and separate all the garbage we collect. Volunteers can put of out of the river at Barton, Carver, Riverside, and Clackamette Parks.