Clackamas River Basin Council Annual Celebration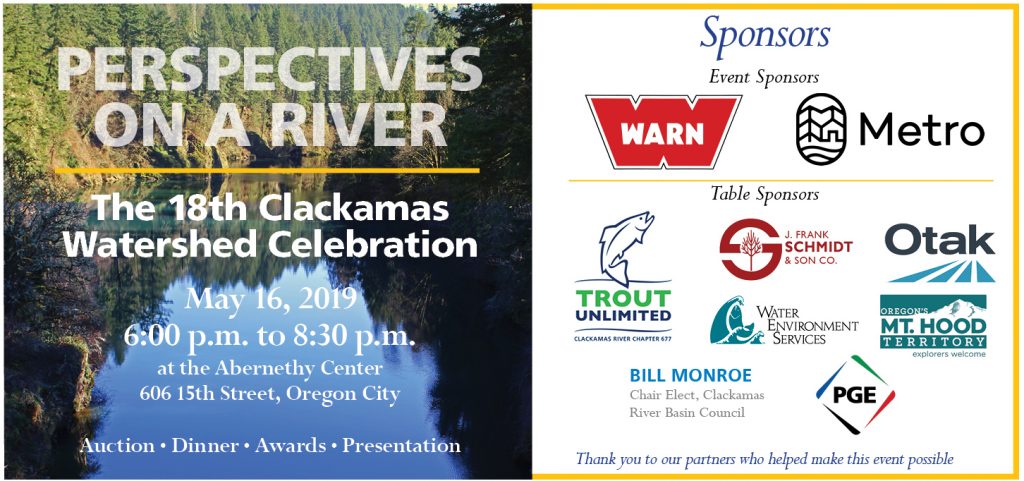 Thank you to our amazing sponsors for the The 18th Annual Clackamas Watershed Celebration. Your support was key in making this a successful event! A special thanks to local manufacturer, Warn Industries, who provided a generous $5,000 match donation for the evening's event, and to Metro, who has supported this event for many years!
We heard from a variety river users, from whitewater paddlers, woodlot owners, fish biologists and weekend recreational users. Our keynote speaker was Curt Melcher, Director of the Oregon Department of Fish and Wildlife. Exciting presentations, good food and great conversations made this an evening to remember.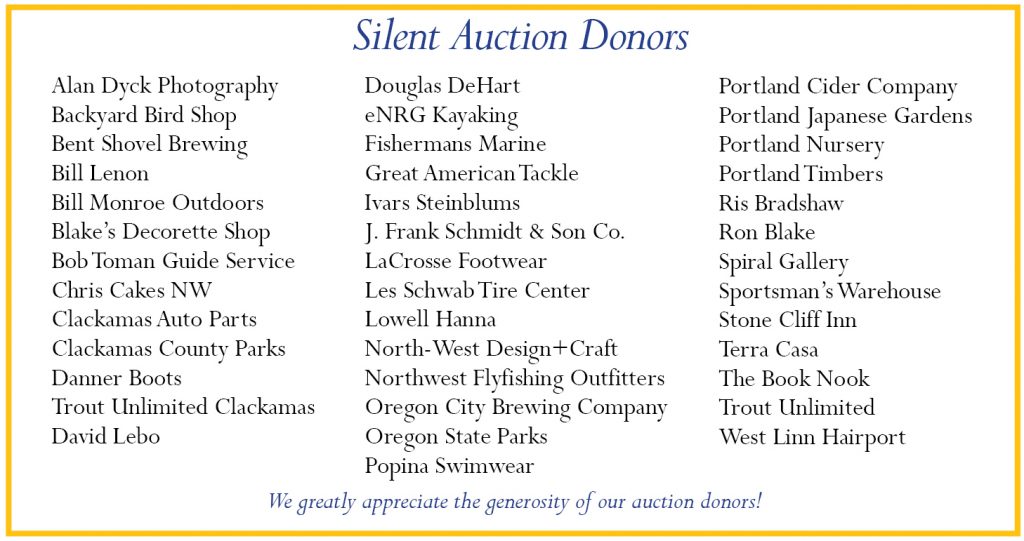 The many local businesses, agencies and individuals who donated unique gifts and extraordinary experiences provided the opportunity for CRBC to raise more than $5000 during our Silent Auction to support the mission of the Clackamas River Basin Council!
Reservations closed on May 7, 2019
Contact Pat Kaczmarek at pat@clackamasriver.org or (503) 303-4372 with any questions.