Current Staff
---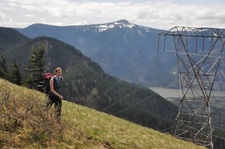 Jennifer Sampson
Fiscal & Administrative Assistant
Bachelor of Science in Ag Business, Bachelor of Science in Fish and Wildlife Science, Minor in Equine Science, Oregon State University
Jennifer previously worked for the Clackamas County Fair and Event Center as their Executive Assistant and Office Manager. She lives on a small horse farm on the Molalla River.
Contact me about: Financial questions, accounting, human resources, operations, and compliance.
---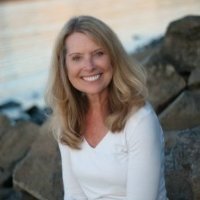 Cheryl McGinnis
Executive Director
Master of Business Administration from Oregon State University and Bachelor of Science in Education from University of Oregon
Ms. McGinnis has been Executive Director of the Clackamas River Basin Council since July 2006. She has over 16 years of experience in non-profit management, governance, program development, fiscal management, volunteer coordination, and staff supervision.
Contact me about: Partnership opportunities, personnel matters, CRBC Basin Action Plan and budget, grant opportunities and administration, legal or policy matters, interest in serving on our Board of Directors or on one of our committees.
---
Liz Gilliam
Restoration Program Manager
Master of Science in Geomorphology from Colorado State University and Bachelor of Science from Western Michigan University
Liz is a fluvial geomorphologist and the Restoration Program Manager for Clackamas River Basin Council. She considers herself a river enthusiast and advocate for wild places and healthy rivers. Her nearly two decade-long career has focused on studying, restoring and promoting rivers. She has surveyed the dynamics of water, rocks, wood, fish, amphibians and vegetation in California and the Pacific Northwest, as well as the Rocky Mountains and Neotropics.  She is on the Board of Directors for Pacific Rivers and teaches in the School of Environmental Science and Management at Portland State University. You are most likely to find her working or playing very near a river or mountain pass.
---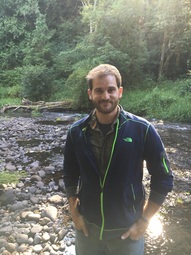 Charlie Ylijoki
Field Specialist
Bachelor of Science in Environmental Sciences from University of Massachusetts Amherst
Charlie Ylijoki has a background in conservation ecology and has assisted on projects that range from native plant restoration, endangered species surveys, and environmental impact assessments. Through his professional experiences he has worked with state and federal government agencies, universities, and private consultants.
Contact me about: On-the-ground activities with Shade Our Streams.
---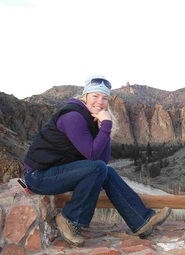 Suzi Cloutier
Stewardship and Communications Manager
Bachelor of Science in Wildlife Biology, Minor in Large Animal Veterinary Science University of Rhode Island
Ms. Cloutier has an extensive natural resource professional background including fisheries, water quality assessment and aquatics work, habitat restoration and enhancement and environmental education.  She is successful in recruiting and engaging landowners and volunteers in riparian enhancement projects. Ms. Cloutier's experiences also includes 14 years designing and implementing a week-long environmental education camp for 160 of Oregon's inner-city youth.
She lives on a farm filled with equines in the Clackamas River Basin.
Contact me about: Shade Our Streams, water quality, pesticide management, and education.
---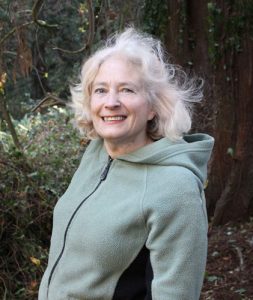 Pat Kaczmarek
Communications and Program Coordinator
Bachelor of Fine Art, Academy of Art, San Francisco, California
Pat Kaczmarek's experience includes developing marketing and public relations plans and strategies along with public speaking. Her professional communication acumen includes creative project planning, community education, branding and visual design, special events planning and media relations. Pat has a passion for creating accessible communications that are relevant and meaningful. She is an environmental enthusiast who seeks adventures on forest trails to escape the concrete jungle.
Contact me about: Upcoming events and volunteer opportunities.
pat@clackamasriver.org